SAVING THE LIVES OF MOTHERS AND BABIES
The goal of the Saving the Lives of Mothers and Babies program, started in 2011, is simple: to reduce the number of maternal and infant deaths in the time during and immediately following a birth.
The statistics surrounding childbirth in Madagascar are grim.
The maternal mortality rate is 440 per one hundred thousand live births (it is 24 in the United States.)
The infant mortality rate is 41 per thousand live births (it is seven in the United States.)
In 2015, 16 thousand children died during the first month of life.
Beginning with the Basics
In 2011, the CRMF medical outreach team partnered with the Ankirihiry CSB2 clinic in urban Toamasina. Dr. Egner saw that postpartum hemmorage, hypertension, and post-delivery infection were areas of great risk for new mothers. The CRMF-funded plan had multiple components.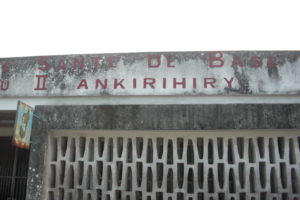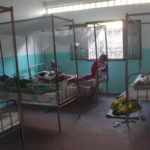 Upgrades included running water, equipment, and supplies.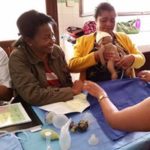 Sterilized cord clamps were introduced to reduce the risk of infection in newborns.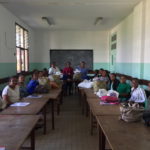 Midwives used birthing simulators to recognize and treat symptoms of postpartum hemorrage.
The program continued to grow, and in 2012 we found funding for the Helping Babies Breathe program. This internationally recognized program focuses on newborn resucitation. Once again, Dr. Egner conducted training classes for local doctors, nurses, and mid-wives to enable them to save lives.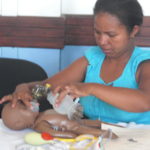 Expansion, Recognition, and some Very Special Deliveries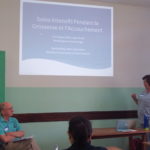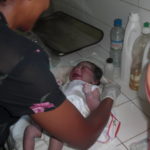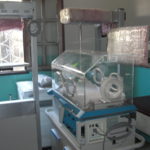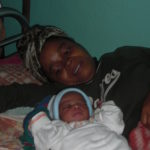 Since 2012, under the direction of Dr. Egner, Dr. David Wiltse, a critical care specialist, and Dr. Alberte from CSB Ankirihiry II, the program has continued to expand.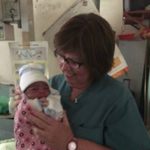 2013
The Ministry of Health requested that the training program be expanded to other regions based upon its success, and the women trained in the past became the teachers.
New training incorporated critical care issues in pregnancy and recognizing the signs of stress in newborns.
2014
Dr. Egner researched, created, and taught local practitioners to create a simple device to reduce postpartum hemorrage .
All patients in the delivery ward received iron and vitamins to help combat malnutrition.