In Madagascar, as with many developing nations, access to toilet facilities as well as an understanding of the importance of sanitation is desperately lacking. CRMF has taken a multipronged approach to provide both education and affordable facilities, and do so in a way that creates jobs for the local people.
[service_no_icon service_button_text="" service_title="A Tool For Teaching – CRMF Marionettes"]Widespread illiteracy and native taboos about sanitation have long
impeded the spread of good hygiene and healthy living practices
among both urban and rural poor. It has taken time and effort to
convince people that it is not a violation of sacred tradition to put a
latrine in the same ground as the bones of your ancestors.[/service_no_icon]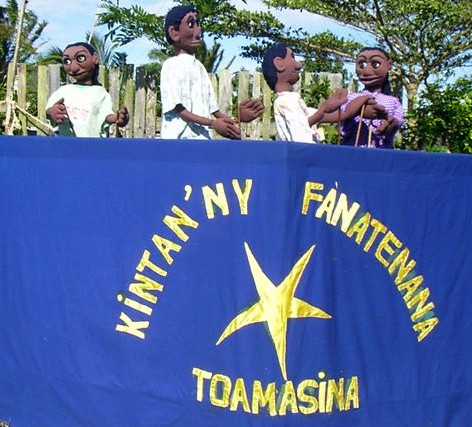 [service service_icon="icon-focus"]In 2002, CRMF brought a master puppeteer to Tamatave to lead a training program for local artists. They made their own set of puppets, and created skits and dialogues. Their popular storylines include dramas about the need for family latrines and handwashing, and the importance of educ[/service][service service_icon="icon-global"]
On June 3, 2002 the newly trained puppeteers staged their first performance at a Tamatave school. The show was a huge success. Since then they have performed in schools and villages in the surrounding area. The puppets were featured in a Unicef publication and the project was replicated in other parts of the country.
[/service]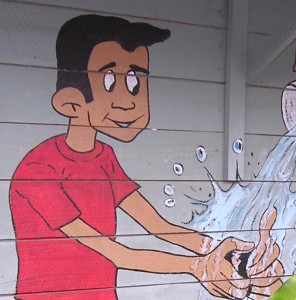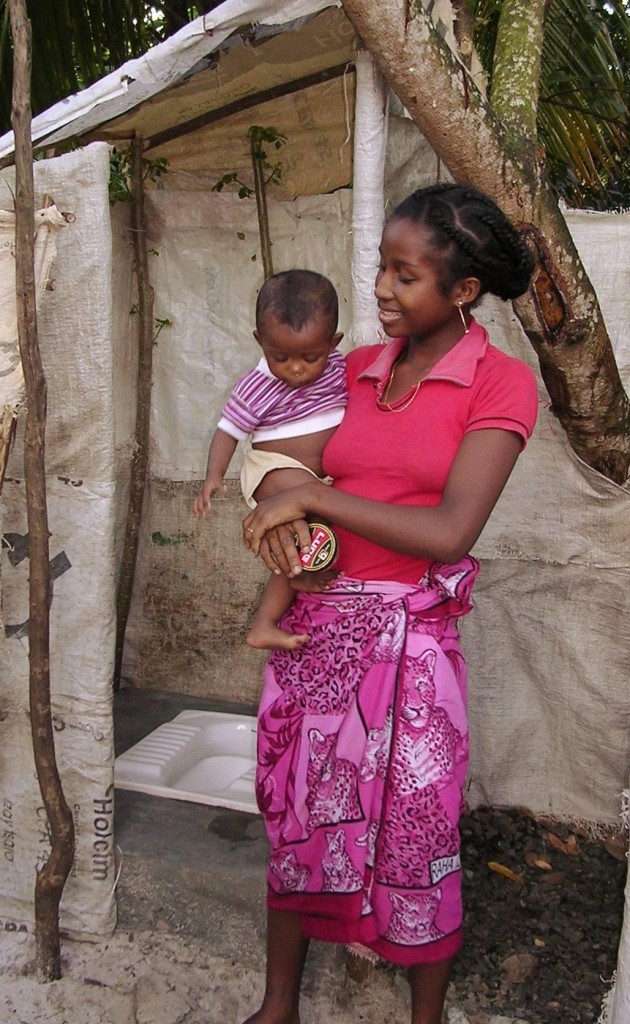 [service_no_icon service_button_text="" service_title="Latrines"]
CRMF raised money for the construction of pit latrines at the homes of Toamasina's poor. The cement rings for the latrines were constructed locally and installed by local residents. Families built their own outhouses and paid part of the cost of the latrine.
In Ambodisaina, local officials proudly announced recently that theirs was the first village in Madagascar in which every family now has its own pit latrine.
There was soon a waiting list of 2000 families, all hoping to have a pit latrine at their home. The enthusiasm for personal latrines, as well as the desire to make them even more affordable, was the driving force behind SANITEC.
[/service_no_icon]