Welcome to the website for Caring Response Madagascar Foundation!
We are in the process of a redesign; come back soon to see our updates!
This Giving Tuesday, please put the people of Madagascar on your gift list. Here are some ways you can help: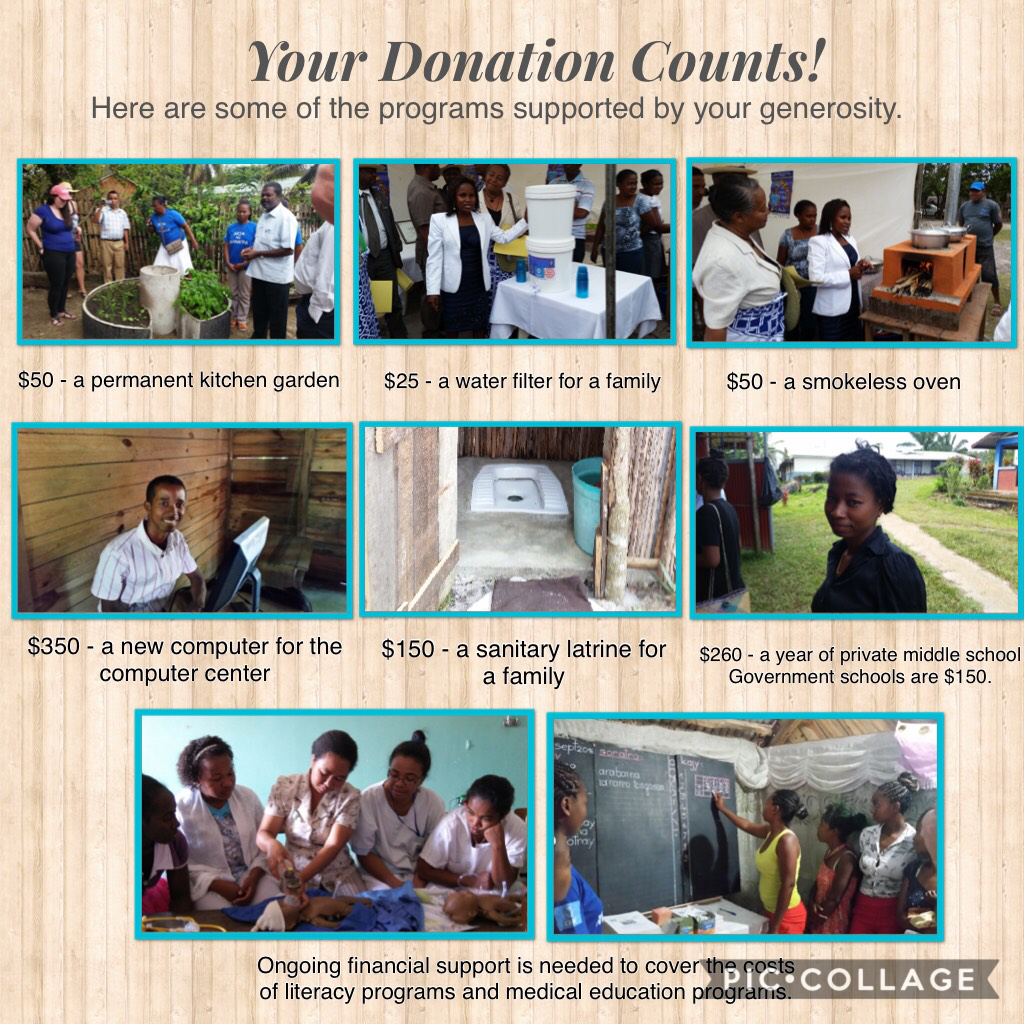 Departing for our next charity visit September, 2018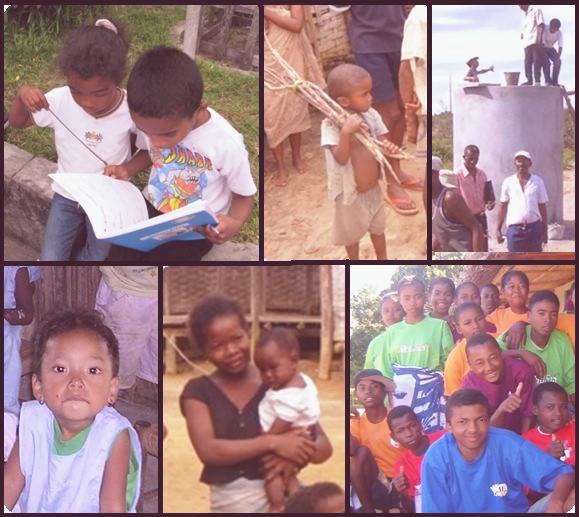 Literacy training, and providing opportunities for our program graduates remain at the heart of CRMF's work in Madagascar. The demand to learn reading and writing, as well as computer skills, continues to grow.
Is one part of an integrated approach to provide hunger relief and sustainable, long term opportunities for thousands in Madagascar.
CRMF has provided has regularly provided funding to help in disaster and crisis situations.
Mathematics and Family Budget Training – After this training began a new story began (for our family). It is a miracle for us because we can have a lot of savings a month after achieving a budget family. Previously we have an ideal of saving more money to finally build a house instead of always renting, but for several years it was only a dream. However, from development of our family budget our dream will become real.
SEEDS beneficiary and Literacy Program student – The vegetable seeds that you gave us are so rare here and would be so costly that no one could afford to buy them… Because we cannot return anything to you but thanks, we promise you that we too will share seeds with those who are as needy as we are. We are already on the way to duplicating the seed.
CRMF literacy program graduate – Thanks to (this training) my children can go to school and my burden is less heavy. This is the reason I can say to you that I am happy to be able to read and write! ~
Literacy Classes – Our child suffers from malnutrition. To save (us in)  this situation I worked in a small restaurant as a waitress but it was not easy because at the time I was illiterate and could not write down the orders. . .I didn't hesitate to take advantage of this opportunity because I would like my lost independence. (I wanted this) because in the small restaurant that I worked I always needed the help my colleagues to write the orders and they often took advantage and made fun of me.
[promotion_banner button_text="Start Reading" text="Read Our Latest CRMF Newsletters!" button_url="https://www.dropbox.com/sh/qh37hadqzijyby9/AABtqZwkQg13KCbW2ATpBfw2a?oref=e&n=60545″]