This past weekend, Cyclone Ava hit Madagascar, causing extensive damage to the regions in which we work. The houses of our partner group in Analamalotra, NGO St. Gabriel, are now without roofs, and there was serious damage to the literacy office. Many people are still without power.
Our newest Model Healthy Village – Antetezambaro – has suffered major damage from Cyclone Ava. Many homes were destroyed as were the school buildings and a newly built market. This village made huge progress in the past year thanks to our partnership with Cincinnati and Northern Kentucky area Rotaries and the Rotary Club of Toamasina.
Although we are heartbroken by the extent of the damage, we will continue to do what we can to support the people of the region to rebuild from this tragic event.
Welcome to the website for Caring Response Madagascar Foundation!
We are in the process of a redesign; come back soon to see our updates!
Departing for our next charity visit September, 2018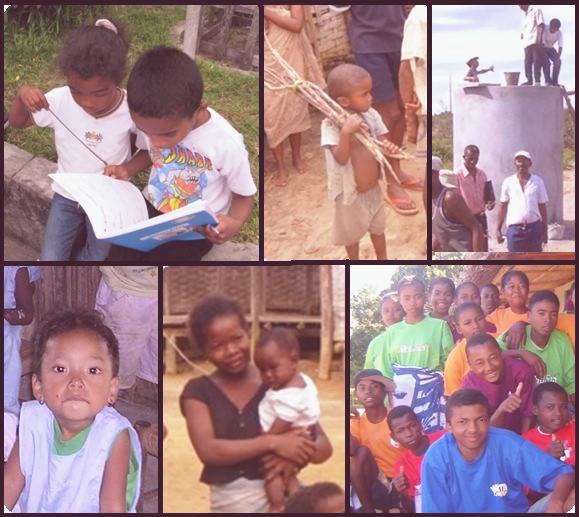 Literacy training, and providing opportunities for our program graduates remain at the heart of CRMF's work in Madagascar. The demand to learn reading and writing, as well as computer skills, continues to grow.
Is one part of an integrated approach to provide hunger relief and sustainable, long term opportunities for thousands in Madagascar.
CRMF has provided has regularly provided funding to help in disaster and crisis situations.
Literacy Classes – Our child suffers from malnutrition. To save (us in)  this situation I worked in a small restaurant as a waitress but it was not easy because at the time I was illiterate and could not write down the orders. . .I didn't hesitate to take advantage of this opportunity because I would like my lost independence. (I wanted this) because in the small restaurant that I worked I always needed the help my colleagues to write the orders and they often took advantage and made fun of me.